Regular price
Sale price
$79
Unit price
per
Sale
Sold out
• Weight: 9Lb
• 18'' high x 11'' wide
• Genuine Hand-crafted Coffee Barrel from the Blue Mountains of Jamaica.
Questions? Call Elton on +1 (865) 973-4237
View full details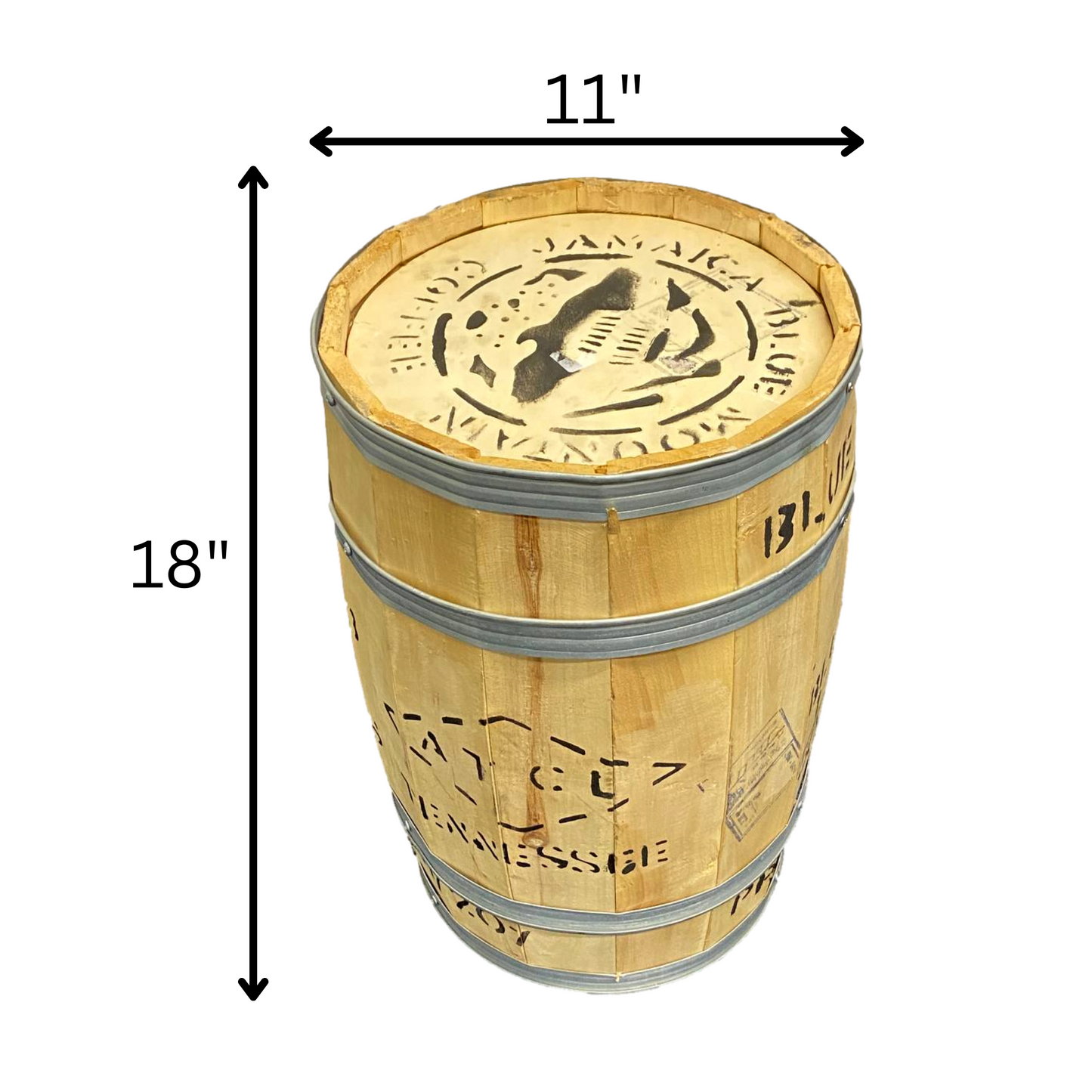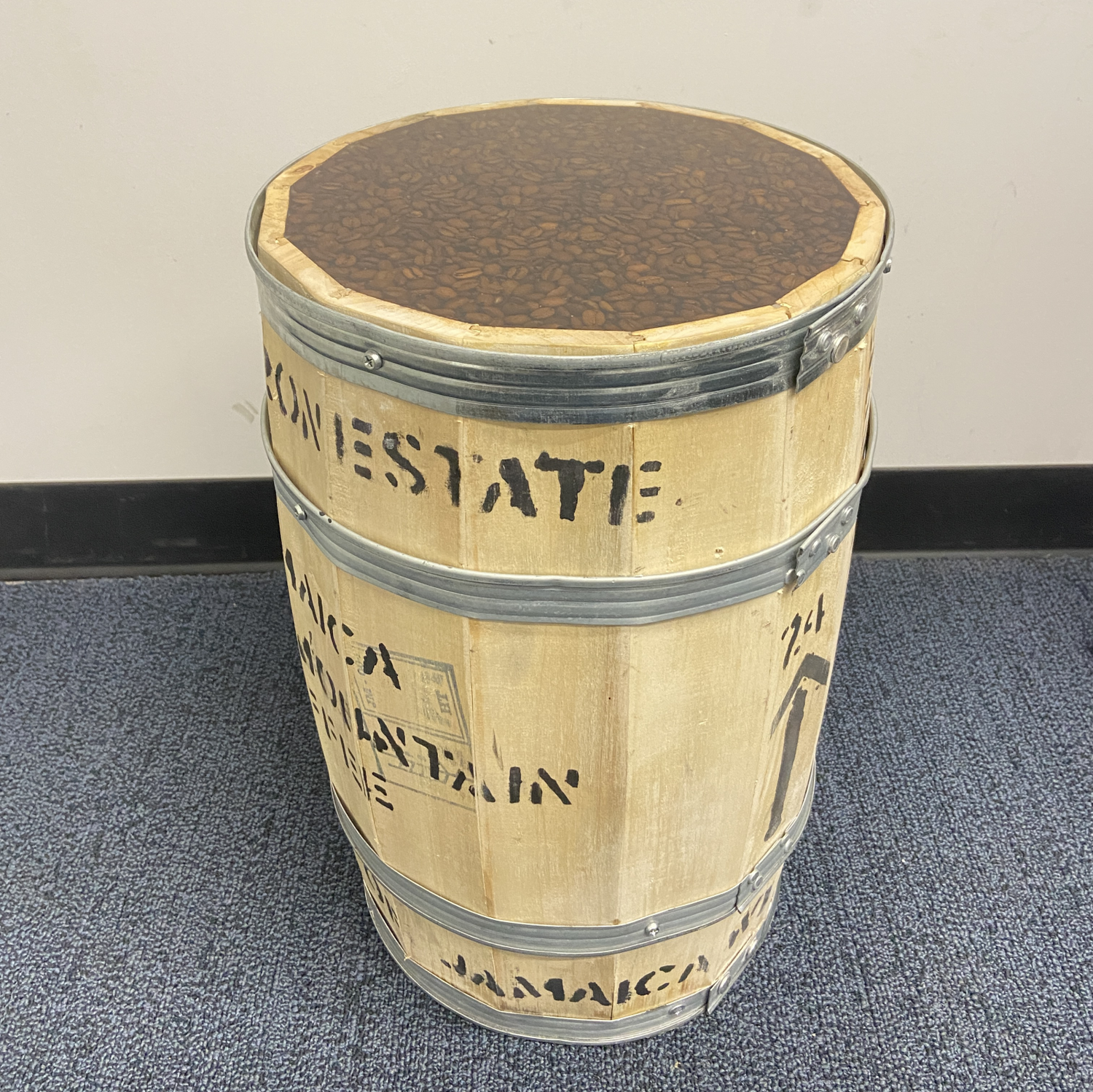 Feeling Crafty?
Turn our used barrels into unique side tables or "coffee" tables as what we have done here.
Unleash your inner creative side and make something cool to impress your family and friends.
Ask us about our certificate
What is left?
These barrels are in effect the packaging left over from our coffee roasting process, and present a truly unique opportunity to recycle or repurpose into something really beautiful and useful.
Did You Know?
Jamaica Blue Mountain coffee is unique because it's the only coffee in the world that's transported using wooden barrels. Skilled craftsmen make these barrels from special white wood. This wood is used to make sure that no outside smells or tastes can get into the coffee and change its flavor. These barrels come in different sizes, holding different amounts of coffee.